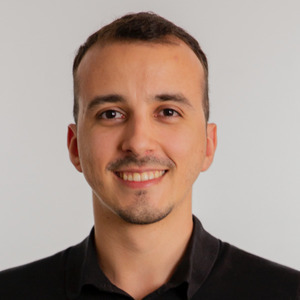 Italo Vietro
Co-Host of The Critical Channel
I'm Italo, and I'm based in Berlin, Germany.
Currently working as VP of Platform Engineering @urbansportsclub. Previously, I was heading the technology department as CTO @Lykon. I also worked @N26 and @HelloFresh, mainly growing outstanding teams, fostering a good engineering culture, and doing things in Go. I enjoy working with distributed systems and solving complex problems. Go has been my language of choice since 2015 to help me achieve these things while having a great deal of fun.
Today, I spend most of my free time as a volunteer mentor @techstars and as a volunteer teacher @ReDI-School, making lots of coffee and enjoying life at its best.
Italo Vietro has hosted 20 Episodes.