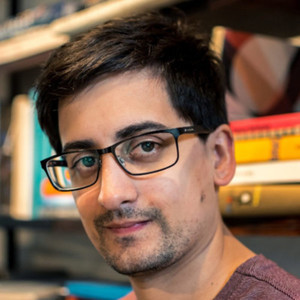 Kieran Patel
Co-Host of The Critical Channel
Two-person agencies. Fortune 500s. Billion dollar, IPO'd VC unicorns. Bootstrapped, fully-remote, early stage startups. I've done my fair share of firefighting at all of them. (You've not seen chaos until you've seen tech departments in academia, believe me).
One thing I've learned throughout all of this though is that what she told you in high school is true: size doesn't matter. The same challenges are yours for the conquering no matter what your environment.
Don't believe me? Give us a listen - I give it half an episode before everything starts to sound eerily familiar.
Kieran Patel has hosted 21 Episodes.